Animal Gides--Whose Trying to Tell You Something?
Mood:
a-ok
Topic: Essay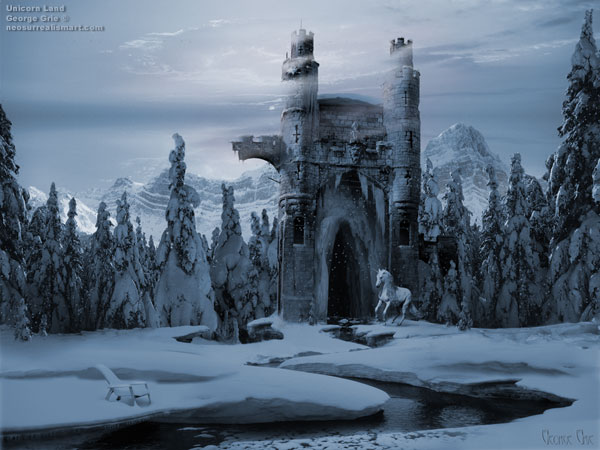 I saw a lovely, bright and beautiful woodpecker this morning! He was jumping from branch to branch happy and excited to be alive, but doing so with purpose, in total expectation. Now, I hear woodpeckers but don't see them often and I knew he was there to tell me something. For me, experiences with animals as Guides and Teachers are always full of love and wisdom. This meeting of mine sparked the idea for the following...
Knowing an Animal Guide is attempting to relay a message is much like knowing when ANY message is being broadcast. When they come to you as a messenger the situation is unusual, marked by a feeling of splendor and...well...you just know they are there for a purpose. When an animal shows up in your life to give their 'medicine' (message, teaching, knowledge) how do you know what they are trying to tell you? First, mentally (you can add a verbal 'thanks' too if you desire) acknowledge and thank the animal for their gift to you. This shows you appreciate they are a Universal messenger and it opens you up to the communication. Then, watch very carefully what the animal is doing. Take note of their actions and the feelings those actions garner within you. Next, understand where the message they are transmitting fits into the landscape of your life. They could be there telling you what path to take, what decision to make or what NOT to do. Take it all in and use your powers of intution to decipher the message.
If you need a little help, the book "Animal Speak" by Ted Andrews is an invaluable resource. There are also websites on Animal Totems that can be explored. The combination of these, along with your own understanding of the moment, will give you a full picture of the guidance being given.
Remember we are all (humans, animals, plants, etc) parts of the same energetic whole. The more you give, the more you will receive. Practice this Universal law and true guidance will find you. Allow it to be so...
Love is the Law
Love under Will
Posted by Molly at 9:32 AM PDT
Updated: Monday, 1 October 2007 10:22 AM PDT